ht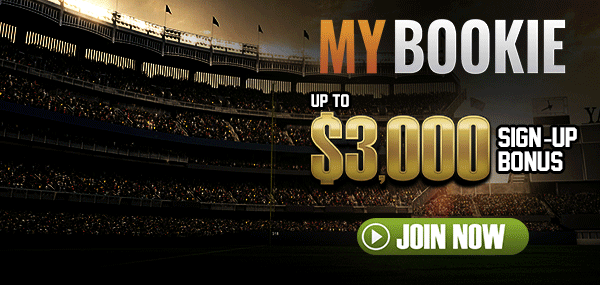 Baseball fans you can rejoice! Major League Baseball's regular season is here! We are now minutes away at time of print counting down for the 2017 MLB season. Sunday will see six teams open their 162 game seasons, as there will be three games spread out throughout the day. But that is just the start of it all. We have a long season ahead of us. There will be a lot that happens between now and October. While plenty will change over the course of the coming months, it is always helpful to enter the season with a bit of an overview.
So that's what we are bringing you here. Below is a quick snapshot of what we can expect from each team, who are the favorites for awards and what you need to be prepared for the season.
The Teams
AL East – The Boston Red Sox will once again be the favorites to repeat, following the big Winter trade for Chris Sale. The New York Yankees will be banking on the power of Gary Sanchez, Greg Bird and Matt Holliday as their pitching is a bit sketchy behind Masahiro Tanaka. The Toronto Blue Jays lost some of their bats, and likely take a step back. The Baltimore Orioles will likely see Kevin Gausman step up, but behind him their pitching is still subpar. And the Tampa Bay Rays will likely be swimming no the bottom of the pool.
AL Central – The Cleveland Indians look to repeat, with an upgrade in their lineup thanks to the Edwin Encarnacion signing. The Kansas City Royals need to start strong, or they could go into a full firesale with tons of pending free agents after the season. The Detroit Tigers could also become sellers if they start off slow. As for the Minnesota Twins and Chicago White Sox, they will be counting on young talent to stay out of the basement.
AL West – The Texas Rangers still have the firepower with the bats, and hope their rotation steps up behind the Darvish-Hamels duo. The Houston Astros made plenty of additions, and are a sneaky World Series contender. The Seattle Mariners look to once again be a team with hope, and will likely fall flat yet again. The Oakland A's are the same old team, relying on young guys to lead them to an ok season. And the Los Angeles Angels have made some upgrades and if there pitchers can stay healthy they are a sneaky wild card prospect.
NL East – The Washington Nationals are once again loaded, and now get a full season of Trea Turner. The New York Mets rotation looks for a healthy season, which would make them very dangerous. The Miami Marlins will likely be average at best like most seasons. The Atlanta Braves are a team with some serious upside, and I will not count out a sneaky run for the Wild Card. Finally, the Philadelphia Phillies also have some young talent that could lead to a .500 season.
NL Central – The Chicago Cubs have replaced Aroldis Chapman with Wade Davis, and boast the deepest roster in baseball. The St. Louis Cardinals would be division favorites in almost any other division, but they will likely need to settle for a Wild Card. The Pittsburgh Pirates need someone to step up on offense, while their rotation sees some intriguing young names. The Milwaukee Brewers could leap the Pirates if everything breaks right, but I still wouldn't count on it. And the Cincinnati Reds and their fans have little to look forward to.
NL West – The Los Angeles Dodgers will hope for a healthier 2017, as they once again remain in contention for the division title. The San Francisco Giants do not have even year magic or much of an offense to count on this year, but they do still have the arms. The Arizona Diamondbacks have some upside, but they need bounceback years from a ton of their starters. The Colorado Rockies may have one of the best lineups in baseball, but that will be all for naught if they still can't pitch. And the San Diego Padres are simply the most average team in baseball.
The Awards Favorites
NL Cy Young – This will once again be a great battle. Clayton Kershaw is also a top of the preseason list of favorites here. But do not count out his division rival Madison Bumgarner. The Mets' will have two guys in the thick of it, with Jacob DeGrom and Noah "Thor" Syndergaard striving to be the best. Then we have the Cubs' duo, Jake Arrieta and Jon Lester vying for the top spot. There will surely be other contenders come season's end, but as things stand right now, these are our most likely candidates.
AL Cy Young – While the NL is loaded with great pitchers, the AL is not. Corey Kluber is likely to be one of the favorites at this time, pitching for the league's top team from a year ago. Do not count out Justin Verlander, who has shown how dominant he can be in the past. If you are looking for some up and comers, the AL East boasts a few options in Marcus Stroman and Chris Archer. But the real favorite has to be Chris Sale, who will now be sporting Red Socks. This race is much more likely to see someone come out of left field and surprise us all.
NL MVP – Most people will be on the Kris Bryant bandwagon for the repeat. But his teammate Anthony Rizzo also has to be in the mix for consideration. There will be the group of people who love Bryce Harper way too much, and as a result he is a preseason contender. If Corey Seager takes another step forward, do not count out the Dodgers' shortstop. But none of those names will matter, as this could be the year of Nolan Arenado.
AL MVP – Mike Trout, Mookie Betts or Manny Machado. If you ask 100 people who wins this award, 75 percent will say Trout. Another 24 percent will say one of the other two guys. But do not count out the two big names in Houston, Carlos Correa and Jose Altuve. Josh Donaldson always seems to find his way into the discussion as well. Finally, I see this being a year where Francisco Lindor takes another step forward, meaning he may be our sleeper contender in this one. But at the end of the day, Trout still likely walks away with it.
NL Rookie of the Year – This was likely going to be a two-man race between Alex Reyes and Dansby Swanson. Then Alex Reyes got hurt and is likely going to miss the entire 2017 MLB season. So this is certainly Swanson's to lose. If Swanson puts together a halfway decent year, he's extremely likely to walk away with the trophy. Jose Peraza is another potential candidate here.
AL Rookie of the Year – This race is a bit more open than the NL version. The White Sox will present several candidates. Yoan Moncada may be the overall favorite, as the former Red Sox prospect will come with plenty of fanfare. Lucas Giolito, brought over in the Adam Eaton deal, will look to prove himself in the AL. Then we have Andrew Benintendi from the Red Sox, who is my personal pick for the award. Look for things to get interesting in the AL for this one.
Young Non-Rookie Breakout Stars:
Alex Bregman, Houston Astros
Alex Bregman was arguably baseball's No. 1 prospect when he debuted with the Houston Astros in July. Then everyone seemed to lose interest in him when he got off to a slow start.
Well, he rebounded from that to post a .931 OPS over his final 39 games. And with one of the lowest ground-ball percentages in the game, he showed a swing that's perfect for the Launch Angle Age. There's power in his future, and it should arrive as soon as, immediately.
Jon Gray, Colorado Rockies
The bad: Jon Gray has a 4.79 ERA in 38 career starts. The extra bad: He's tasked with pitching at Coors Field, which is like a competitive dancer having to perform on a bed of nails.
But then there's the good: Gray whiffed 9.9 batters per nine innings last year and found an extra gear in the final two months. He has the stuff to keep that up and pitch like an ace even despite his thin-air disadvantage.
Biggest Names Traded:
Alex Cobb, Tampa Bay Rays
Nearly two years removed from Tommy John surgery, Alex Cobb could help the Tampa Bay Rays contend this season. What's more likely is the Rays will struggle to keep up and then try to get something for the right-hander before he becomes a free agent.
Brian Dozier, Minnesota Twins
Brian Dozier's name was a constant presence in offseason trade rumors. Though nothing materialized, the Minnesota Twins are going to be flooded with calls from teams in need of Dozier's power this summer.
Todd Frazier, Chicago White Sox
It's like this: The Chicago White Sox are rebuilding, and Todd Frazier is a power hitter who's a free agent at the end of the year. He should keep a bag packed.
Andrew McCutchen, Pittsburgh Pirates
The Pittsburgh Pirates seemed to be this close to trading Andrew McCutchen over the winter. Though nothing happened, the saga doesn't seem over yet. The Pirates will keep McCutchen if they contend, but their chances of doing so look iffy. The 2013 National League MVP will be as good as gone if they're out of it by July.
Jose Quintana, Chicago White Sox
Since Jose Quintana is under contract through at least 2018, the White Sox don't need to be in a hurry to trade him. But going off the latest reports, the left-hander being dealt is a matter of when and not if.
David Robertson, Chicago White Sox
David Robertson is under contract through 2018 as well. But he's also a talented reliever, the likes of which are always in demand around the trade deadline. He'll be moved.
BETTING
2017 WORLD SERIES WINNER