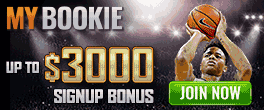 SLEEPER PICKS
South Region: No. 10 Wichita State. The Shockers have won a game in each of the past five NCAA Tournaments. They are 10-5 in tournament games in that span. They are dangerous enough to take out the Atlantic 10 champion (Dayton) and the SEC champion (Kentucky) and reach the Sweet 16 for the third time in five years.
East Region: No. 11 Southern California. The Trojans' home victory against UCLA was an impressive accomplishment, especially coming without forward Bennie Boatright, who has scored in double figures in 10 of 11 games since his return from injury.  That was one of just three wins against the field, which is why the Trojans are in the First Four, but Boatright, center Chimezie Metu and guard Jordan McLaughlin are high-end talents.
Midwest Region: No. 12 Nevada. The champion of the Mountain West Conference is extremely well coached by Eric Musselman and very capable of taking out Iowa State in the first round.
West Region: No. 14 Florida Gulf Coast. "Dunk City's" game against Florida State is in Orlando, an easy drive for Eagles fans. If they can get a few bussed up, and if they can make some early shots, fans in the arena will adopt them and make things very uncomfortable for the Seminoles.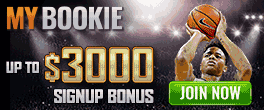 HOW TO BET
The NCAA Basketball Tournament is always one of the heaviest bet on sporting events in all of the calendar. It's four frantic days, followed by three days off, then four more days of games. It culminates the following weekend, with the Final Four. Betting is always something that keeps the NCAA Tournament fun and interesting. Let's take a look at some sports betting tips for the NCAA Basketball Championship.
Study the teams — There are going to be some people that do not know anything about the teams in the NCAA Tournament. If you really enjoy the NCAA Tournament, make sure you take a look at a few of these teams ahead of time. It will help you in the long run.
Look at the bracket and study it — What do we mean? Take a look at the teams that really have true value. The teams that are either under seated or over seated. This will give you a pretty good idea of how the games are going to go.
Look for trends — There are some teams that come into the NCAA Basketball Championship with red hot marks. There are some teams that come stumbling into the tournament, and things do not change. But, despite that, make sure you are checking the trends out, and see if there is a glaring difference to bet on.
The 16 seeds have never beat the #1 seed — Therefore if you are betting on individual games, come on, you have to throw a few bucks on one of them happening, right? Well, you are likely going to be out a couple bucks, but it will be great fun, right?
Look at how teams shoot free throws — Late in the game, late in the season, free throws are always a key factor. Take a look at the best free throw shooting teams, and make sure you take a look at which teams are the worst.
Use good bankroll management — If you are in for the entire tournament, and want to bet the entire extravaganza, you must do this one. That means, do not go crazy with a bet you think you love, and lose it all. Set a limit, and use the scale on how much you will bet, and how much you like the game.
Be careful with totals — You may be convinced that a game in the NCAA Tournament is going go to under because you just cannot imagine that they score that many points. Remember, if the game is close, late in the game will be a parade of free throws. Those are done with no time on the clock – hello betting the over!
We hope you enjoyed those tips. Those seem to be a few things that have worked out for us in the past. As is always the case, betting is not a scientific art. If it was, we would all be rich, and Vegas would not exist. Best of luck, and enjoy the games.